Local Real Estate Resources
Story WY, Real Estate
With a population of 900 residents, Story, Wyoming is a mountain community located 20 miles south of Sheridan, Wyoming. Here home buyers are able to slow down and experience life at its best. Known for its community of old west artisans, Story is a comfortable small Wyoming town with all the conveniences one can expect for a remote location. Peaceful trails are lined with aspen and the heavy scent of pines permeate the spring and summer air.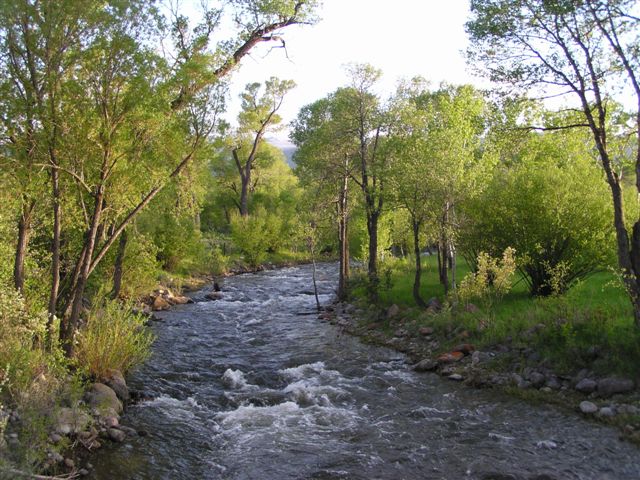 Story, WY - The Old West Captured in Time and Memorial
Listen closely and you can still hear the distant thunder of soldiers on horseback and the sounds of conflict with the Sioux and Cheyenne Indians. Memorials now stand and identify the location of the early years of settlement not far from the town of Story, Wyoming. Visitors and locals alike walk these hollowed grounds that mark the site of The Wagon Box fight of 1867. A visitor center welcomes visitors and local residents who make their way on self-guided tours of the site of Fort Phil Kerney. Because it's important to remember the rich heritage of those early pioneers who call Story, Wyoming home, area organizations capture and maintain these time-treasured memorials to the old west life in museums, historical sites, and annual events.
Real Estate For Sale In Story, Wyoming
Story Real Estate offers home buyers a variety of property types including older existing single-family ranch style homes, newer ranch homes with acreage along with large parcels of land. Ranch properties here, in and around Story, are both vast and unique offering live stock and horses plenty of room to roam. Story, WY single-family homes generally start in the price range of around $150k and escalate to over a $1.25 million for larger tracts of land and luxury mountain properties.
Relocating To Story, WY?
If you are, be sure to request Your Exclusive Rustic to Refined™ Buyer's Guide for the greater Sheridan County area. Don't make a move without this comprehensive packet of the most trusted area information you'll find!