Looking For a Rental?
Let us guide you through the process!
10 Things To Look for When Renting a House
When looking for a rental home, it is crucial to consider some factors so that you love where you live.
You can  check out our list of things to look for in a rental property here. If your schedule is full and you just don't have the time to do the searching, let CENTURY 21 BHJ help you. 
1. Condition of the House
Look at the house as if you are going to live there for the whole year. This means that it has to be comfortable all year long. Pay close attention to every detail and look at every part of the property with care. Check the floor, walls, and ceiling for marks.
Before you move in, talk to the landlord about these issues.
2. Location and Security
You might have already found the perfect home, both in terms of size and layout. The question now is whether or not it is easily accessible.
Even if you have your own car, you should look for a home that is close to grocery stores, educational institutions, and hospitals, among other places. Don't forget your place of work, and check if it's going to be an easy commute during the morning rush hour.
You should also make sure that the area is safe. Check the place out at night and find out how often crimes happen. Keep yourself safe by having someone with you.
3. Cost of Rent and Other Monthly Bills
It's easy to make a budget for rent alone. But keep in mind that things will be different after you've moved in and are already living there.
Think about how much energy usually costs. These kinds of things might add up to a big increment in your monthly spending, so you might want to look at a few other options. Also, before you sign an agreement, don't forget to consider the move in fees.
A realtor can help you narrow down your options, and it's best that you seek their help.
4. Reason Why The Last Tenant Left
Know the real reason why the previous tenant decided to leave. It's a great sign if they lived there for a long time and only left because they moved to a different state or bought a new house.
But when renters stay for only a few months, that can be a red flag. Most likely, it's because the house isn't fit to live in or because there are problems with the owner or landlord.
5. Do They Allow Pets
It's crucial to find a location that accepts pets if you have one. Your lease agreement should make this very clear. Find out whether the neighborhood is good for pet care. Is it okay if they run around in the area? Is it fine to keep them in your community?
6. Access to Safety Equipment
Before signing a lease, you should check the state of the home's security systems. Installing both a smoke alarm and a carbon monoxide detector is a must. See whether a fire extinguisher is available, too.
7. Improvements You Can Make To Your Home
If you like making changes to your home, you might want to choose a residence with flexible living arrangements. Check if you can paint or even hang art.
Make it a practice to read the lease and know what you can and cannot do with the property before making any changes or repairs.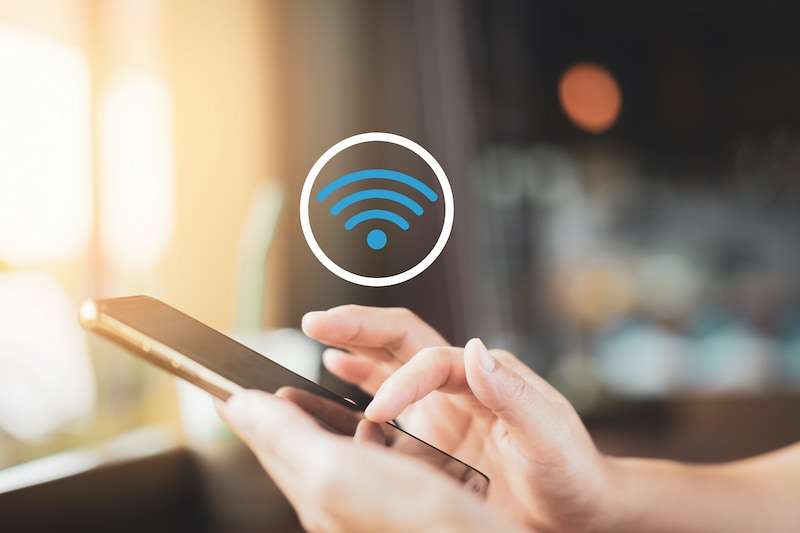 8. Connectivity for the Internet and Mobile Devices
It is crucial to have a reliable signal for cell phones and the internet, especially in emergency situations. Furthermore, many people now work from home, which necessitates continual connection.
9. Free From Pests
Your house should be bug-free. The surfaces of cabinets are worth checking if you have any reason to believe there are pests on the property. If you see any feces, that's a clear sign.
Inquire about the property's most recent pest control work and request evidence of its completion.
A good realtor, like Bruce Garber, can request for the necessary documents, making the whole house hunting process easier.
10. Landlord's Character
Last but not least, think about how well you will get along with the landlord. A stress-free life is impossible without a good relationship with your landlord.
It doesn't matter whether you have the best house in the right neighborhood. Toxic landlords should be avoided at all costs.
Finding the right rental property is not an overnight task, and it's not easy. You can get help from professionals so you can narrow down the options that are best for your lifestyle. Agents have the listings, and they can already match your preferences. All you have to do is wait and move in.
Check Out The Latest Rental Homes
BHJ Property Management, LLC Can Assist You In Finding the Ideal Rental Home
BHJ Property Management, LLC, is dedicated to providing you with a team of experts to assist you with your Sheridan & Johnson County Real Estate requirements. As natives to the area and various awards and accolades, you are in good hands! Let's chat about how we can help you today!