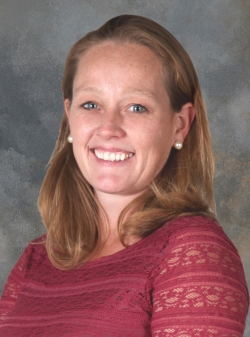 Megan Powers
Sales Associate
Somebody once told me, "If you don't like something about your life then change it! This has become my motto as life is too short. Sometimes you need to make a change and sometimes your life makes you make a change when you least expect it.
Prior to becoming a real estate agent in April 2013, I was the Vice President at Sheridan Community Federal Credit Union and prior to that, I was an Assistant Vice President and Branch Manager for Bank of America in Florida. After 13 years of the finance industry, I decided to make a change and focus on what is really important; family, enjoying life and the many experiences it has to offer, while holding true to the value of never losing the ability to empathize with another person.
I moved to Sheridan, Wyoming in 2008 from Florida. My oldest daughter was nearing the age of two, and beaches and boating did not seem like such a priority anymore. My focus changed to the greater outdoors and a small community that children thrive in. Prior to being a resident of Wyoming and Florida, I was an islander of the United States Virgin Islands. At the age of 13, my parents made a drastic change to escape the "rat race" of Denver, Colorado and change our lifestyle to a different speed. It was one of the greatest experiences of my life because of the valuable perspective it gave me; it does not matter what you have in life but what you choose to do with your life that matters.
My 13 years as a finance professional have taught me a great deal yet the most important thing I have gained from this profession is to never lose the ability to empathize with somebody.
No matter what profession you are in, when you overlook the ability to place yourself in the other party's shoes, you are no longer effective. Treat people the way you want to be treated, treat people the way they want to be treated, and never judge a person until you walk in their shoes.
There is nothing more significant than making a change that you and/or your family will be impacted by. Buying and selling a home are a part of the process.   Give me a call at 307.763.6409 - I look forward to helping you experience the difference with CENTURY 21 BHJ Realty.