Area Information About Sheridan
Things To Do After Relocating to Sheridan, WY
Sheridan, Wyoming - Offering A Well-Balanced Life
When deciding where to buy your next Sheridan, Big Horn, Story, Dayton or Ranchester home, land or ranch, there is so much that goes into your decision-making process. Things like what home meets your needs, figuring out where to buy and what style of home you desire are very important but there's more to consider. Typical questions about Sheridan, Wyoming range from " What is there to do in Sheridan? Are there opportunities for my kids to participate on a local sports team? What about the fine arts - does the area offer art exhibits, and the theater ?" The answer to all these questions is a resounding YES! Sheridan, WY offers your family outstanding parks and recreational opportunities and the culturally inclined love living here too! Come to Sheridan, Wyoming and experience a well balanced life that is more abundant.
A Sportsman's Paradise!
Sheridan, Wyoming just happens to be a sportsman's paradise and it's all conveniently located right in your backyard. With the backdrop of the majestic natural beauty of the Big Horn Mountains or the vast open plains, you can participate in one of the following activities: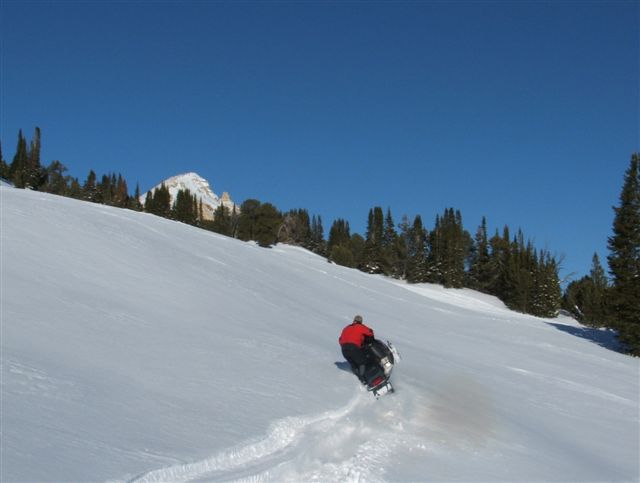 Dude Ranches
Camping
Hiking
Mountain Biking
Canoeing
Skiing
Hunting
Snowmobiling
Fly fishing

Horseback riding

Polo

Team Roping

Wildlife watching
Golf
Annual Events in Sheridan, Wyoming
Sheridan, Wyoming serves as the annual host for the Buffalo Bill Days held in June and the Sheridan WYO Rodeo held each July. Held continuously for the past 75 years, the WYO Rodeo held in Sheridan is one of the top 50 PRCA rodeos held in the United States. Offering a traditional mix of buckin' bronc rodeo action, the entire town participates in the festivities for a nonstop week of good times, including a pancake breakfast, Beds Along the Big Horns bed race, Sneakers and Spurs foot race and a parade. This is one annual Sheridan event not to be missed!
We're Convinced - We're Moving To Sheridan, Wyoming!
For the very best in quality of life, moving to Sheridan, Wyoming is a smart move. Not doubt, you'll need to have all the unfiltered area information you can find to make your move easier. Request Your Exclusive Rustic to Refined™ Buyer's Guide for Sheridan Real Estate, Big Horn Real Estate, Story Real Estate, and Ranchester Real Estate today!